PDG DesignConstruct

gets the job done, at a fair price and first class work!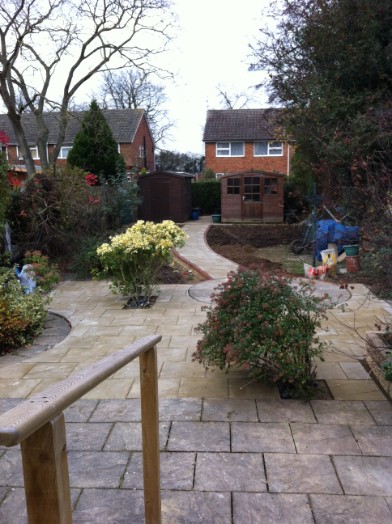 About Me
I am a reliable professional with over 30 years of experience. I listen to my customers and work with them to address their needs through innovative solutions.
Services
I Offer Fencing, Pergolas and arbours, shed erection and repairs/alterations, landscaping, General garden maintenance and advice and construction. Fruit tree Pruning and rejuvenation. On Site shredding of pruning's for instant mulch or incorporation into a compost bin
Due to high demand I am now unable to take new work on until late September/ October 2019
History
I started the business in 2009 after 29 years working for other companies, over that 29 years i have amassed a worth of knowledge and skills. These range from general gardening to building complex structures for gardens and advising customers on plant care and choice.
Testimonials
"A very clean and professional job from start to finish. The results exceed by far what we asked for" -- Sample Client, HATFIELD
"Thank you for giving us our garden back!" – Mr & Mrs P, Hatfield
"Thanks for all your hard work. It is great to look out now and not see a sea of weeds, your eye is now caught on the path and not that awful hedge. we look forward to the next step to the perfect garden." – Mr & Mrs M, Hertfordshire
"A very professional job from start to finish. thank you for making us feel that everything was possible and then showing us it was " -- Mr G, Enfield
"My Patio was such a mess and was causing me such distress until Paul came along and in the wink of an eye transformed it into loveliness" -- Mr & Mrs P, Welwyn Garden City
"Thank you for taming my hedge and trees, our friends can not believe its the same garden. The pond now sparkles and is shown off by the edging slabs and so much safer to maintain " -- Mrs S, Hatfield